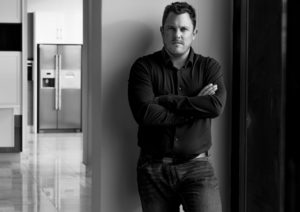 DEVELOPING DIGITAL & ONLINE STRATEGIES TO GROW YOUR REAL ESTATE BUSINESS AND MAXIMISE YIELD
The below course outline has been compiled with an emphasis on the International real estate sector and to assist real-estate professionals in effectively marketing their immovable assets with digital strategy techniques.
1. How innovation trends will influence the real-estate industry in 2018.
For realtors to build effective yield enhancing strategies in the evolving digital age, it is important to understand how new technologies will impact the real-estate sector. The below list of exponential technologies analysed:
· The Internet of things – smart homes and connected living.
· How artificial intelligence & advanced machine learning are disrupting real-estate.
· How wearables will support architecture, real estate and the development of building infrastructure.
· How drones are being used as a real-estate marketing weapon.
· How 3D printing will revolutionise construction.
· Is Blockchain the next game changer in real-estate?
2. 2018 trends influencing selling real-estate and finding new tenants online.
Your yield is impacted when investing time and money into your online marketing. Thus understanding the latest trends is essential to identifying and applying effective digital marketing campaigns for your real-estate ventures.
· Pros and cons of augmented & virtual reality listings in real-estate.
· How to effectively use live streaming video to sell real-estate.
· How implementing Big Data strategies saves time and money for realtors.
· How to increase personalisation with your prospective buyers & sellers.
· Realtors' guide to native advertising.
· Marketing automation to funnel genuine buyers and sellers to your company with less time and effort.
· Online & mobile real-estate platforms.
3. Digital assets for realtors.
Your digital assets are the tools real-estate professionals can utilise to stimulate sales and find new tenants online. We discuss the below online marketing elements and how best to utilise them in alignment with your realty business objectives.
· Realty websites
· Blogs
· Podcasts
· Video content
· Social media profiles
· Free listing profiles
· Mobile application to enhance your real-estate developments value.
· Online real-estate platform profiles.
· Internal databases
4. Search engine & paid advertising for real estate searches online.
In 2015, Google revealed that they have over 100 billion searches on Google.com per month. In this session, we will identify different advertising opportunities to find and acquire buyers and tenants online.
· Google Advertising for realtors.
· Real-estate programmatic buying.
· Online real-estate platform advertising.
5. (SEO) Search engine optimisation for realtors.
Search engine optimisation relates to the organic search results in the search engine. In this session, we will identify different techniques that you can apply to be found in the organic search engine results and acquire buyers online.
· Advanced SEO strategies to get your realty website on to the first page of Google and other search engines.
· Free listing websites and directories to spread your organic online presence to help you sell property online.
6. Maximising your social media influence for sales and leasing.
Social media has exploded and is the buzz word today for many realty businesses. Identifying the right social mix and how to engage on these platforms is essential to achieving your social media goals. In this session we analyse the below mentioned social media platforms and how realty professionals can effectively engage on each platform.
· Facebook
· Instagram
· Youtube
· Google +
· Pinterest
· Linkedin
· Twitter
· SnapChat
7. Setting up a real-estate centric online marketing plan.
Now that we have defined the playing field and the tools at your disposal, in this session we take a practical look at setting up an online marketing implementation plan for your realty business.
· Defining realty business objectives
· Defining targeted audience
· Identifying channels
· Implementation plan
8. Understanding & measuring your online marketing results.
Once your online marketing campaign has been actioned, it is most important to be able to understand your results and translate this data into valuable, insightful information. In the final session we give you valuable insights on how to analyse your performance and iterate your online marketing process to maximise efficiency and revenue for your realty business.
· Online marketing analytics reporting.
· Real-estate professional CRM Tools to manage your online leads.
· Big data techniques to maximise revenue.