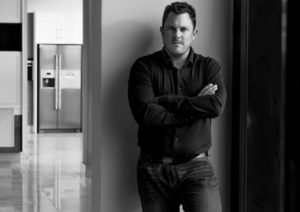 Marc Andreessen quote: "Software is eating the world." is extremely relevant for the real estate industry in 2020.
PropTech Consulting
Today, if your property company does not have a PropTech adoption mindset and your systems have not been designed (with an API or SDK) to integrate with external technologies, then failure and disruption is waiting for you and your business in the near future.
PropTech Workshops
DEVELOPING DIGITAL & ONLINE STRATEGIES TO GROW YOUR REAL ESTATE BUSINESS AND MAXIMISE YIELD.
The below course outline has been compiled with an emphasis on the International real estate sector and to assist real-estate professionals in effectively marketing their immovable assets with digital strategy techniques.
1. How innovation trends influence the real-estate industry.
For realtors to build effective yield enhancing strategies in the evolving digital age, it is important understand how new technologies will impact the real-estate sector. The below list of exponential technologies analysed:
The Internet of things –

smart homes and connected living.

How

artificial intelligence & advanced machine learning are disrupting real-estate.

How wearables will support architecture, real estate and the development of building infrastructure.

How drones are being used as a real-estate marketing weapon.

How 3D printing will revolutionise construction.

Is Blockchain the next game changer in real-estate?
2. Trends influencing selling real-estate and finding new tenants online.
Your yield is impacted when investing time and money into your online marketing. Thus understanding the latest trends is essential to identifying and applying effective digital marketing campaigns for your real-estate ventures.
Pros and cons of

augmented & virtual reality listings in real-estate.

How to effectively use

live streaming video to sell real-estate.

How implementing

Big Data strategies saves time and money for realtors.

How to

increase personalisation with your prospective buyers & sellers.

Realtors' guide to

native advertising.

Marketing automation to funnel genuine buyers and sellers to your company with less time and effort.

Online & mobile

real-estate platforms.
3. Digital assets for realtors.
Your digital assets are the tools real-estate professionals can utilise to stimulate sales and find new tenants online. We discuss the below online marketing elements and how best to utilise them in alignment with your realty business objectives.
Realty

websites

Blogs

Podcasts

Video content

Social media profiles

Free listing profiles

Mobile application to enhance your real-estate developments value.

Online r

eal-estate platform profiles.

Internal

databases
4. Search engine & paid advertising for real estate searches online.
In 2015, Google revealed that they have over 100 billion searches on Google.com per month. In this session, we will identify different advertising opportunities to find and acquire buyers and tenants online.
Google Advertising for realtors.

Real-estate

programatic buying.

Online real-estate platform advertising.
5. (SEO) Search engine optimisation for realtors.
Search engine optimisation relates to the organic search results in the search engine. In this session, we will identify different techniques that you can apply to be found in the organic search engine results and acquire buyers online.
Advanced SEO strategies to get your realty website on to the first page of Google and other search engines.

Free listing websites and directories to spread your organic online presence to help you sell property online.
6. Maximising your social media influence for sales and leasing.
Social media has exploded and is the buzz word today for many realty businesses. Identifying the right social mix and how to engage on these platforms is essential to achieving your social media goals. In this session we analyse the below mentioned social media platforms and how realty professionals can effectively engage on each platform.
Facebook

Instagram

Youtube

Google +

Pinterest

Linkedin

Twitter

SnapChat
7. Setting up a real-estate centric online marketing plan.
Now that we have defined the playing field and the tool at your disposal, in this session we take a practical look at setting up an online marketing implementation plan for your realty business.
Defining realty business objectives.

Defining targeted audience.

Identifying channels.

Implementation plan.
8. Understanding & measuring your online marketing results.
Once your online marketing campaign has been actioned, it is most important to be able to understand your results and translate this data into valuable, insightful information. In the final session we give you valuable insights on how to analyse your performance and iterate your online marketing process to maximise efficiency and revenue for your realty business.
Online marketing

analytics reporting.

Real-estate professional

CRM Tools to manage your online leads.

Big data techniques to maximise revenue.
Industry Overview Link to Program
Traditionally, the well-established international real estate sector has been a stable and a relatively straight-forward sector to navigate with minimal hindrance from external considerations outside of macroeconomic factors and regulatory developments.
However, today, the real estate industry is increasingly being impacted by swift technological advancements and consequently, significant demographic and behavioural shifts. How can real estate companies understand this evolving domain to gain a competitive advantage and drive top- and bottom-line growth? This is your chance to understand how.
Why You Cannot miss this PropTech Workshop?
This course will enable you to identify and understand the new technologies affecting the real estate sector, while understanding how these new and current technologies can improve your processes as well as your offerings to your current and future clients.
Secondly, you will understand the digital resources at your disposal and you will learn the skills and techniques required to effectively formulate cross-platform digital marketing strategies to source buyers, sellers and tenants online.
Lastly, you will learn how to iterate these processes to maximise the effectiveness of your digital assets, while ultimately enhancing the return on your real estate assets and business.
Who Should Attend
The target audience for this course can be anyone involved in real estate development, leasing or selling in real estate or marketing and digital specialists with a keen interest in the real estate industry.
Real Estate Developers

Real Estate Brokers

Real Estate Investors

Property Fund Management Staff

Investment Bankers and Consultants

Lawyers and Accountants

Corporate Property Managers

Valuers

Leasing Executives

Digital Strategists

Social Media Managers
Key Benefits of Attending
Understanding how exponential technologies are impacting your real estate business and impacting yield.

Understanding the digital assets and online marketing realm for the real estate sector.

Understanding the social media landscape for realtors.

Ability to formulate cross-platform digital marketing strategies to source buyers, sellers and tenants online.

Ability to understand, measure and present your online marketing and social media campaign performance.